22th November 2015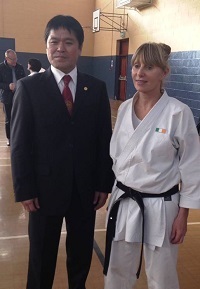 We have been very fortunate in SVJ Karate Club to receive regular support and guidance from Jacqui O'Shea sensei.
Jacqui is one of Ireland's most senior karateka, and a role model to all club members for her tireless dedication to her students, to SKIF and to all who have been fortunate enough to know her as a friend.
So we are especially thrilled to report today's news of her promotion to Rokudan (6th Dan) at the SKIF grading in Cork today.